A Crazy Competitor
By: Rick Boxx
August 23, 2010
A friend, I'll call Sam, had befriended a competitor. One morning Sam felt God calling him to share some of his trade secrets with his competitor, so that his competitor could profit from them as well.
As Sam wrestled with God he realized the secrets were God's, not his. He had no rights to them. Sam obeyed, leaving his competitor stunned and grateful.
Paul wrote in 1 Timothy 6:17-18, "Instruct those who are rich in this present world not to be conceited or to fix their hope on the uncertainty of riches, but on God, who richly supplies us with all things to enjoy. Instruct them to do good, to be rich in good works, to be generous and ready to share."
How generous are you with God's possessions?
To receive our popular "10 Biblical Business Principles" bookmark FREE, email admin@integrityresource.org
Contact Rick Boxx at www.integritymoments.org.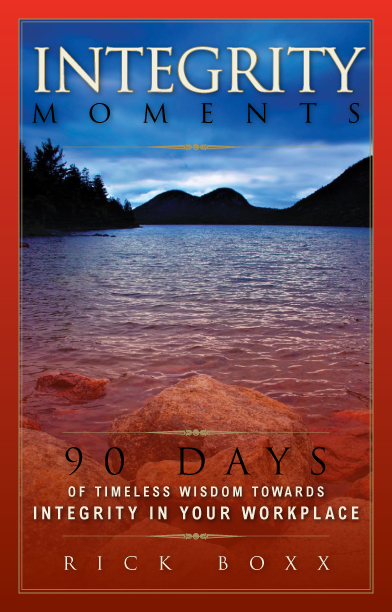 Integrity Moments Devotional
Start your day with Rick Boxx' devotional thoughts for the workplace, complete with biblical insights and thought provoking questions. 90 days of inspiration will lead you on a journey of encouragement as you walk out your work in a manner pleasing to God.
For more biblical teaching and resources from Rick Boxx and the Integrity Resource Center please visit integrityresource.org.