Wisdom Wanted
By Rick Boxx
August 24, 2010
Hewlett-Packard's board has been attacked for forcing the resignation of their CEO, Mark Hurd, for ethical violations. The press, other CEOs, and even shareholders have vigorously challenged the wisdom of H-Ps board in this matter.
According to the Associated Press, some shareholders have even filed suit. The courts will have to determine whether or not the board handled matters properly, but H-P will need wise board members to navigate through their difficulties.
Proverbs 13:20 teaches, "He who walks with the wise grows wise, but a companion of fools suffers harm."
Whether it's Hewlett Packard, or any other organization, the best approach in addressing problems is to select wise board members before the trouble starts.
If you need to select a leader or a board member, don't forget the importance of wisdom.
To receive our popular "10 Biblical Business Principles" bookmark FREE, email admin@integrityresource.org
Contact Rick Boxx at www.integritymoments.org.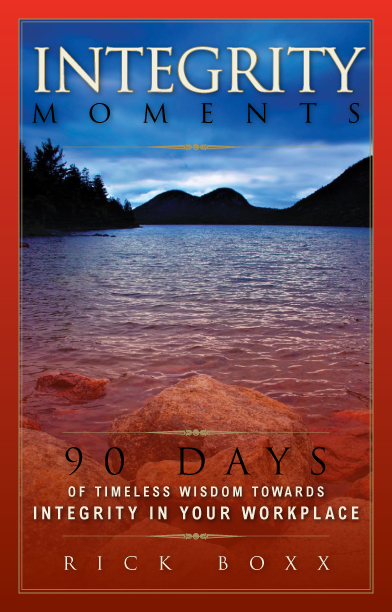 Integrity Moments Devotional
Start your day with Rick Boxx' devotional thoughts for the workplace, complete with biblical insights and thought provoking questions. 90 days of inspiration will lead you on a journey of encouragement as you walk out your work in a manner pleasing to God.
For more biblical teaching and resources from Rick Boxx and the Integrity Resource Center please visit integrityresource.org.