A Timely Word
By Rick Boxx
August 26, 2010
Bill and I hadn't seen each other for a couple of years, yet it didn't take long until we were sharing openly about our challenges in life.
As I described one of my concerns, Bill smiled and said, "I had a phone call this morning I think may have been meant for you just as much as it was for me." Over the next few moments he shared an encouraging success story that lifted my spirits and gave me hope.
Proverbs 15:23 teaches, "A man finds joy in giving an apt reply - and how good is a timely word!"
I'm sure Bill was thrilled to encourage me, and I was a grateful recipient. Keep your ears open today for someone in your workplace who needs a timely word.
To receive our popular "10 Biblical Business Principles" bookmark FREE, email admin@integrityresource.org
Contact Rick Boxx at www.integritymoments.org.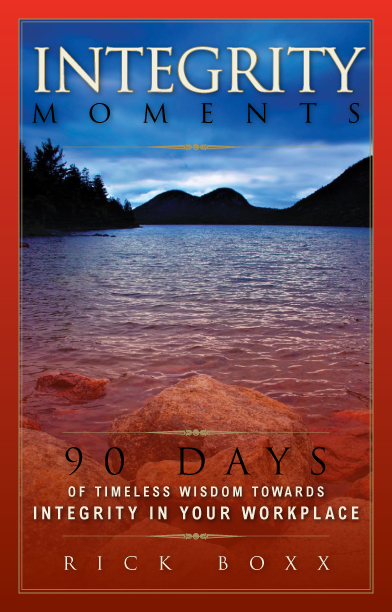 Integrity Moments Devotional
Start your day with Rick Boxx' devotional thoughts for the workplace, complete with biblical insights and thought provoking questions. 90 days of inspiration will lead you on a journey of encouragement as you walk out your work in a manner pleasing to God.
For more biblical teaching and resources from Rick Boxx and the Integrity Resource Center please visit integrityresource.org.