God's in Charge
By: Rick Boxx
August 9, 2010
My wife and I were discussing an Integrity Resource Center project that's going to require me to raise significant funds. Unknowingly, I began raising side issues and objections. That's when Kathy nailed me with the truth.
"You're afraid," she said. "Your whole countenance changed when we talked about raising money. You've forgotten that God's in charge, not you."
She reminded me that Gideon doubted he could save Israel from the Midianites, especially since he was from the weakest family. God encouraged and reminded the doubting Gideon who was really in charge in Judges 6:16. "The Lord said, 'I will be with you, and you will strike down all the Midianites together.'"
Pray that you and I both remember who's really in charge when confronted with daunting tasks. God is with us.
To receive our popular "10 Biblical Business Principles" bookmark FREE, email admin@integrityresource.org
Contact Rick Boxx at www.integritymoments.org.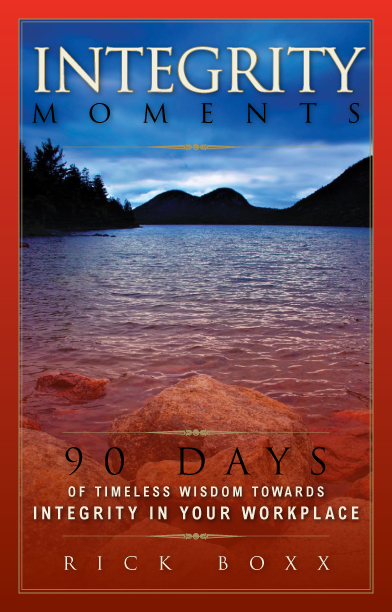 Integrity Moments Devotional
Start your day with Rick Boxx' devotional thoughts for the workplace, complete with biblical insights and thought provoking questions. 90 days of inspiration will lead you on a journey of encouragement as you walk out your work in a manner pleasing to God.
For more biblical teaching and resources from Rick Boxx and the Integrity Resource Center please visit integrityresource.org.