Christmas Bonuses
By: Rick Boxx
December 24, 2012
Christmas Eve is a day when the spirit of generosity pervades many organizations, leading bosses to give gifts, food, and/or bonuses to their staff. Everyone loves to receive gifts and be on the receiving end of generosity, but sometimes it leaves confusion and unrealistic expectations in its wake.
Christmas is so close to year end that sometimes employees view any monetary Christmas gift as a performance bonus, while the employer viewed it as a Christmas gift. This can cause problems later.
Jesus had confused his disciples and had to communicate so that they could better understand. In John 16:29 we read, "Then Jesus' disciples said, "Now you are speaking clearly and without figures of speech."
Don't allow your Christmas generosity to bring confusion, instead make the purpose of any gifts clear.
Your gifts provide the resources leaders need to learn and model biblical principles.
Joel Manby's Love Works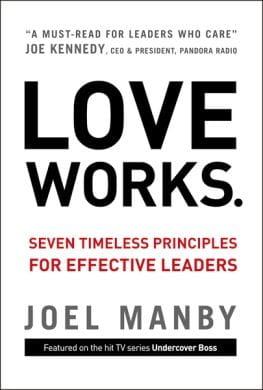 Manby challenges leaders to allow integrity and faith to guide leadership decisions, outlining seven time-proven principles that break down the natural walls within corporate cultures, and cultivating an atmosphere that builds long-term success. Purchase here.
"How well are you modeling Faith, Integrity, Relationships, and Excellence in your work? Find out by taking Integrity Resource Center's free FIRE Assessment!"
Contact Rick Boxx at www.integritymoments.org, and to learn more about Integrity Resource Center go to integrityresource.org.