Honest Nurses
By: Rick Boxx
December 31, 2012
For the 11th year in a row, nurses placed first in Gallup's annual Honesty and Ethics survey. Of the top five vocations three of them were in the medical profession, but nurses far surpassed even the second place vocation of "military officers."
The authors of the study commented that many professions have experienced slides at times in their rating due to scandals that have impacted their profession as a whole. Nurses, however, remain virtually scandal free and the result has been they are consistently ranked in first place.
Proverbs 22:1 teaches, "A good name is more desirable than great riches; to be esteemed is better than silver or gold."
If you know a nurse, thank them for modeling honesty and high integrity. I'm proud to say I married one.
Joel Manby's Love Works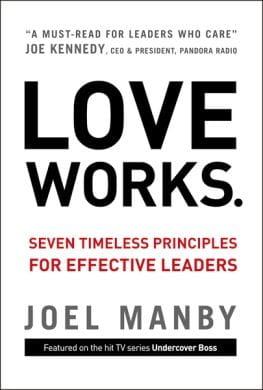 Manby challenges leaders to allow integrity and faith to guide leadership decisions, outlining seven time-proven principles that break down the natural walls within corporate cultures, and cultivating an atmosphere that builds long-term success. Purchase here.
"How well are you modeling Faith, Integrity, Relationships, and Excellence in your work? Find out by taking Integrity Resource Center's free FIRE Assessment!"
Contact Rick Boxx at www.integritymoments.org, and to learn more about Integrity Resource Center go to integrityresource.org.