Excellence in God's Eyes
By: Rick Boxx
December 30, 2013
Imagine owning a retail toy store that just finished a busy Christmas season, but there are still toys in inventory that didn't sell. You're prayerfully considering how to sell the remaining toys when God gives you a radical idea.
Instead of selling the toys, God wants you to give the local orphanages a free shopping tour through your store. If your idea of excellence in business is increased profits, this idea seems crazy.
But in Leviticus 19:10 the Israelites were given similar instructions, "Do not go over your vineyard a second time or pick up the grapes that have fallen. Leave them for the poor and the alien."
As we finish another year, if God has blessed you, don't forget His view of excellence includes helping others with your abundance.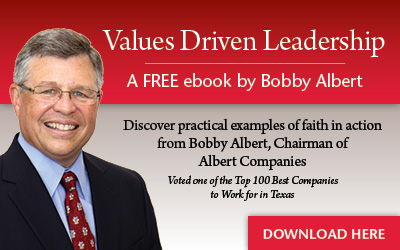 Learn more about Rick Boxx and Integrity Resource Center