The Great Deliverer
By: Rick Boxx
December 22, 2014
During Hobby Lobby's lawsuit against the contraceptive provisions of the Affordable Care Act it looked bleak. For months, they sought several injunctions to stop the $1.3 million daily fines with no success.
David Green said they were strengthened by Daniel 3:17 when Shadrach, Meshach, and Abednego said to King Nebuchadnezzar, "Our God whom we serve is able to deliver us from the furnace of blazing fire; and He will deliver us out of your hand, O king. But even if He does not, let it be known to you, that we are not going to serve your gods."
Days before the fines were to begin a Federal court reheard Hobby Lobby's case and gave them relief from the fines. If we stand strong, God can deliver us from the worst of circumstances!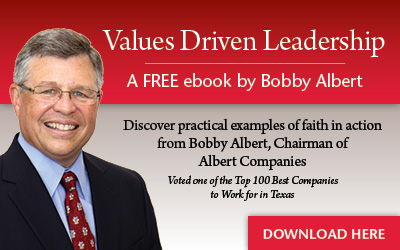 Learn more about Rick Boxx and Integrity Resource Center