A Servant to All
By: Rick Boxx
December 23, 2014
David Green, founder of Hobby Lobby, shared many principles and stories that may benefit you as well at a gathering I attended earlier this year.
David shared his first principle, which is: "Leadership is not a privilege. It's a call from God for us to serve others." David Green loves retail because every day brings an opportunity to meet the vast needs of many people.
In Mark 9:35, we read, "Sitting down, Jesus called the Twelve and said, "Anyone who wants to be first must be the very last, and the servant of all."
Jesus' disciples were competing to be known as the greatest disciple. Instead, Jesus encouraged his disciples to be servants to others. If you're a leader in your workplace, serve others, and they will better serve you.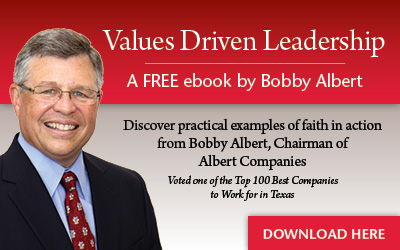 Learn more about Rick Boxx and Integrity Resource Center