Corporate Giving
By: Rick Boxx
December 9, 2014
My friend, Bob Hodgdon, shared in the book, "The Generosity Bet" that after he became a Christian, and studied the Bible, he began to give 10% of his income to charity. He never considered tithing, however, from his business income.
While reading Larry Burkett's "Business by the Book," Bob learned that his business, Hodgdon Powder, is a separate entity that should also tithe. Bob and his brother believed that God had blessed their business as well, so they decided to begin tithing from the company. They have blessed many ministries since.
Deuteronomy 14:22 teaches, "You shall surely tithe all the produce from what you sow, which comes out of the field every year."
If you're grateful for God's provisions this year, don't forget to give generously from His personal and business blessings.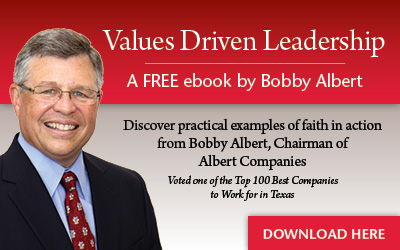 Learn more about Rick Boxx and Integrity Resource Center