Unequal Partners
By: Rick Boxx
February 11, 2013
Years ago, Jerry attended a Bible study of mine where we discussed being unequally yoked in business. Jerry left that evening in disagreement. He shared with me that his two business partners weren't Christians, yet he'd rather do business with them than most Christians he knew.
Months later, Jerry called and said, "I should have listened to your thoughts on being unequally yoked. My two partners just voted me out of the partnership, because of my religious views."
Paul taught in 2 Corinthians 6:14, "Do not be yoked together with unbelievers. For what do righteousness and wickedness have in common? Or what fellowship can light have with darkness?"
There's nothing wrong with working for unbelievers, but when it comes to a yoked relationship like a partnership, Paul's advice is sound.
Timothy Keller's Every Good Endeavor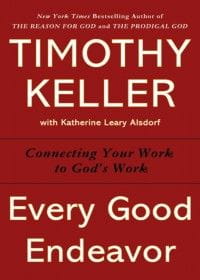 The Christian view of work—that we work to serve others, not ourselves—can provide the foundation of a thriving professional and balanced personal life. Keller shows how excellence, integrity, discipline, creativity, and passion in the workplace can help others and even be considered acts of worship—not just of self-interest. Purchase here.
"How well are you modeling Faith, Integrity, Relationships, and Excellence in your work? Find out by taking Integrity Resource Center's free FIRE Assessment!"
Contact Rick Boxx at www.integritymoments.org, and to learn more about Integrity Resource Center go to integrityresource.org.