An Effective Workplace Strategy
By: Rick Boxx
February 18, 2014
In the Introduction to Joel Manbys book, Love Works, he tells about his Undercover Boss experience and about answering a panel discussion question. The host wanted to know about how Herschend Family Entertainment theme parks created their caring culture.
Joel responded, Well, we actually use love to define our leadership culture at Herschend Family Entertainment. Not love, the emotion, but love the verb. We train our leaders to love each other...
Love is not mentioned often in corporate America, but it has proven a very successful strategy for Joel and his team.
1 John 3:11 teaches, For this is the message which you have heard from the beginning, that we should love one another.
Joel has discovered that loving others is an effective workplace strategy. Why not give it a try?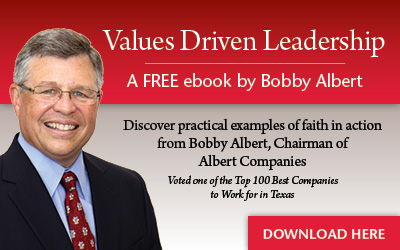 Learn more about Rick Boxx and Integrity Resource Center