Repaying the Past
By: Rick Boxx
February 21, 2013
An organization wanted my feedback on a prospective new CEO. Still suffering financial distress that had been caused by a previous CEO's improper handling of their finances, they needed to hire someone with financial integrity.
I was surprised to learn the new candidate had a business bankruptcy in his past, and even though he later flourished, he refused to ever repay his previous creditors. They hired him anyway.
Bankruptcy lowers the moral standards for many. Although it may be legal to never repay previous obligations, God may desire you to repay them to restore your integrity and bring Him glory.
Psalm 37:21 teaches, "The wicked borrow and do not repay, but the righteous give generously."
God may graciously forgive your debt, but He may also need you to repay the past.
Timothy Keller's Every Good Endeavor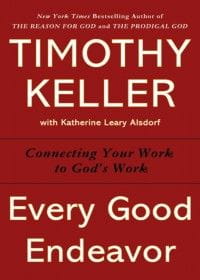 The Christian view of work—that we work to serve others, not ourselves—can provide the foundation of a thriving professional and balanced personal life. Keller shows how excellence, integrity, discipline, creativity, and passion in the workplace can help others and even be considered acts of worship—not just of self-interest. Purchase here.
"How well are you modeling Faith, Integrity, Relationships, and Excellence in your work? Find out by taking Integrity Resource Center's free FIRE Assessment!"
Contact Rick Boxx at www.integritymoments.org, and to learn more about Integrity Resource Center go to integrityresource.org.