Discerning God's Will-Part III
By: Rick Boxx
February 6, 2014
This week we've discussed discerning God's will for your career as laid out in Proverbs 3. The final step is "submitting everything to God."
For years I marched towards my goal of running my own bank and then someone offered to fund my dream job. But, by then, through prayer, God had made it clear to me that His plan was for me to launch a marketplace ministry. As scary as it was, I submitted to God's will.
Although Job's friends gave him some bad advice, one of them said wisely in Job 22:21, "Submit to God and be at peace with him; in this way prosperity will come to you."
If you're trying to discern God's will, trust God, gain His understanding, and then courageously submit to His plan.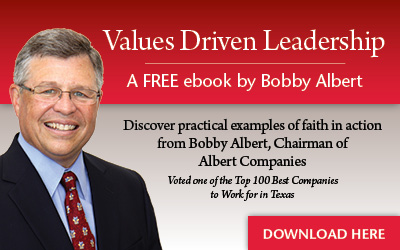 Learn more about Rick Boxx and Integrity Resource Center