Unequally Yoked – Part V
By: Rick Boxx
February 8, 2013
Many executives receive stock or stock options in the business they serve. This can surface a concern about being "unequally yoked" when the leader of the business is not a believer.
Just as an employee working for an employer is not usually yoked in a contractual or covenantal way, the addition of a small percentage of stock does not usually warrant concern about being unequally yoked. If the amount becomes significant to you, it can, however, lead you to be tempted to pursue profit at any cost.
Matthew 16:26 teaches, "What good will it be for a man if he gains the whole world, yet forfeits his soul? Or what can a man give in exchange for his soul?"
Receiving stock can be a blessing, but avoid its related temptations.
Timothy Keller's Every Good Endeavor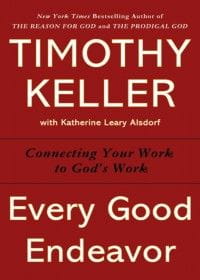 The Christian view of work—that we work to serve others, not ourselves—can provide the foundation of a thriving professional and balanced personal life. Keller shows how excellence, integrity, discipline, creativity, and passion in the workplace can help others and even be considered acts of worship—not just of self-interest. Purchase here.
"How well are you modeling Faith, Integrity, Relationships, and Excellence in your work? Find out by taking Integrity Resource Center's free FIRE Assessment!"
Contact Rick Boxx at www.integritymoments.org, and to learn more about Integrity Resource Center go to integrityresource.org.