All For My Good and His Glory
By: Rick Boxx
January 30, 2015
While cutting some wood for a project, the blade of the power saw ripped through Matt's hand, cutting off his right thumb. As he sat bleeding, waiting for help, he began to fear his future regarding his landscaping career.
When tragedy strikes our lives, it's difficult to see the positive that can be birthed from adversity. Encouragement can come from Romans 8:28. "And we know that all things work for our good for those who love Him and have been called according to his purpose."
Because of Matt's personal testimony regarding this event, a close friend of his was saved! Matt may have lost a physical part of himself, but it dares to compare with what he says he gained with the salvation of a close friend.
Today's "Integrity Moment" was adapted with permission from the writings of Matt Cline.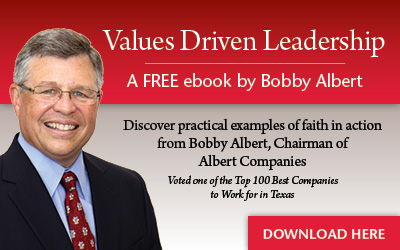 Learn more about Rick Boxx and Integrity Resource Center