Protecting Privacy
By Rick Boxx
July 1, 2010
A June 23, 2010 Wall Street Journal article reminded readers that our privacy is under attack, but not just by hackers. Several organizations were noted as being so lax with their online security, and posting of information, that thousands of social security numbers and other data have been compromised.
Many of these organizations had no malicious intent, yet, their customers have been harmed. Making personal data available to the world, through the web, has increased fraud charges dramatically. The number of fraud complaints received by the Internet Crime Complaint Center has increased 23% in one year.
1Corinthians 4:2 teaches, "Now it is required that those who have been given a trust must prove faithful."
If your customers have entrusted you with sensitive information, be faithful in guarding their privacy. It's required of you.
To receive a free copy of our FIRE self assessment to see how you are doing at shining the light of Christ in your workplace email admin@integrityresource.org
Contact Rick Boxx at www.integritymoments.org.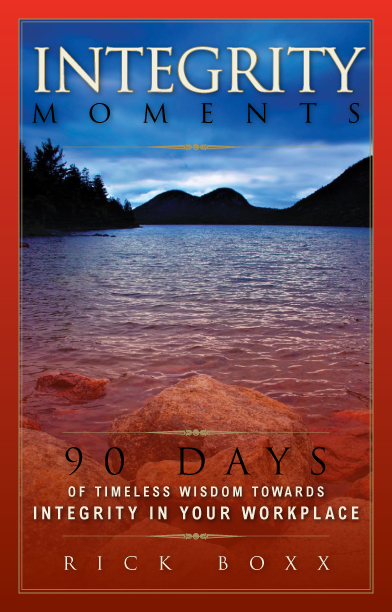 Integrity Moments Devotional
Start your day with Rick Boxx' devotional thoughts for the workplace, complete with biblical insights and thought provoking questions. 90 days of inspiration will lead you on a journey of encouragement as you walk out your work in a manner pleasing to God.
For more biblical teaching and resources from Rick Boxx and the Integrity Resource Center please visit integrityresource.org.