Give More Grace
by Rick Boxx
July 16, 2010
The Wall Street Journal article titled, "Keeping Your Foot Away from Your Mouth" highlighted many political and entertainment celebrities blasted by the media for stupid or insensitive statements. With social media and 24 hour news, every word can be used against you.
When you're in the public eye, especially in politics, opponents can bash you with your own words. Some political commentators are maliciously overcritical. We need to be thoughtful and slow to speak, because we are responsible for our communications, but as a culture we also need to give more grace. Sometimes we all make mistakes.
Let's remember James 3:2 which says, "We all stumble in many ways. If anyone is never at fault in what he says, he is a perfect man, able to keep his whole body in check."
To receive our popular "10 Biblical Business Principles" bookmark FREE, email admin@integrityresource.org.
Contact Rick Boxx at www.integritymoments.org.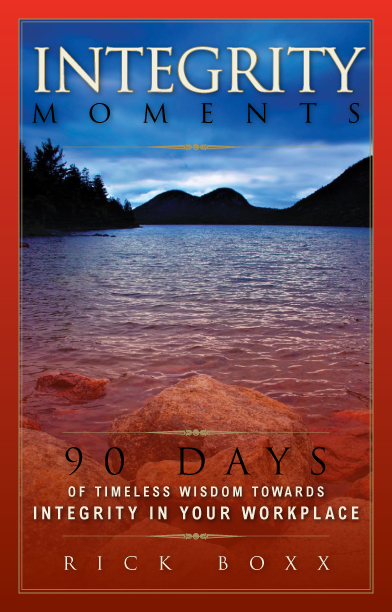 Integrity Moments Devotional
Start your day with Rick Boxx' devotional thoughts for the workplace, complete with biblical insights and thought provoking questions. 90 days of inspiration will lead you on a journey of encouragement as you walk out your work in a manner pleasing to God.
For more biblical teaching and resources from Rick Boxx and the Integrity Resource Center please visit integrityresource.org.