An Honest Crowd
By Rick Boxx
July 2, 2010
Peer pressure is oftentimes negative, but peers can lead others towards doing the right thing. That happened when 8 teenagers from Lindsborg, KS found a purse with $7,700 on the road.
According to the Kansas City Star, when they discovered the money they debated all options. They could have split the money, but instead these young peers challenged each other to do the right thing. They turned it over to the police chief, to the relief of the widow from Wichita who lost the purse.
God commanded in Exodus 23:2, "Do not follow the crowd in doing wrong."
In the workplace we often are surrounded by peers who try to steer us towards doing wrong. Thank God we have models of integrity like these honest teens.
To receive a free copy of our FIRE self assessment to see how you are doing at shining the light of Christ in your workplace email admin@integrityresource.org
Contact Rick Boxx at www.integritymoments.org.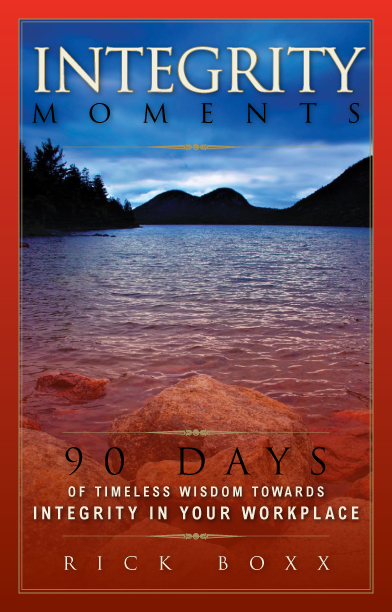 Integrity Moments Devotional
Start your day with Rick Boxx' devotional thoughts for the workplace, complete with biblical insights and thought provoking questions. 90 days of inspiration will lead you on a journey of encouragement as you walk out your work in a manner pleasing to God.
For more biblical teaching and resources from Rick Boxx and the Integrity Resource Center please visit integrityresource.org.