Searching for Joy
by Rick Boxx
July 20, 2010
In his late 20s, Craig once again won the salesman of the month award. His sales manager told Craig's peers they needed to be like Craig. One salesman proclaimed, "I'm tired of being compared to Craig. He leads a charmed life, I don't."
Craig retreated to his office and wept, because his "charmed life" included working 14 hour days just to do it again each day. He barely knew his wife and he had no joy.
Ecclesiastes 2:24-25 teaches, "A man can do nothing better than to eat and drink and find satisfaction in his work. This too, I see, is from the hand of God, for without him, who can eat or find enjoyment?"
If your life lacks joy it may also lack God. Find Him and you will discover joy.
To receive our popular "10 Biblical Business Principles" bookmark FREE, email admin@integrityresource.org
Contact Rick Boxx at www.integritymoments.org.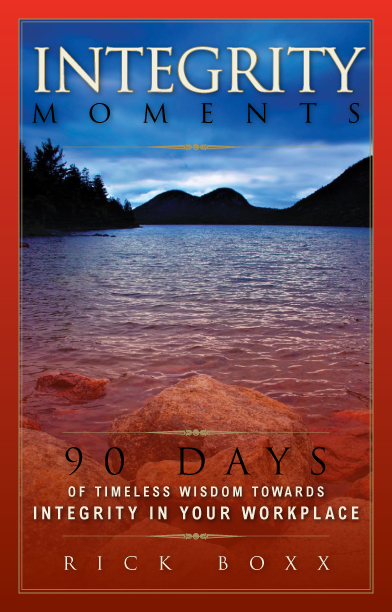 Integrity Moments Devotional
Start your day with Rick Boxx' devotional thoughts for the workplace, complete with biblical insights and thought provoking questions. 90 days of inspiration will lead you on a journey of encouragement as you walk out your work in a manner pleasing to God.
For more biblical teaching and resources from Rick Boxx and the Integrity Resource Center please visit integrityresource.org.