Kudos for Small Business
by Rick Boxx
July 22, 2010
A study from the Pew Research Center discovered that "Small Business" is the most esteemed institution, far above government, big business, and even churches. 71% of the respondents said "Small Business" has "a positive effect on the way things are going."
As an advocate for business this is pleasing for me to see our small business leaders being recognized for their good stewardship and trustworthiness. At a time when trust is hard to come by, our entrepreneurs are sticking to the basics of taking care of customers and the people around them.
May each of you working in small businesses hear the words from Matthew 25:21, "Well done, good and faithful servant! You have been faithful with a few things; I will put you in charge of many things. Come and share your master's happiness."
To receive our popular "10 Biblical Business Principles" bookmark FREE, email admin@integrityresource.org
Contact Rick Boxx at www.integritymoments.org.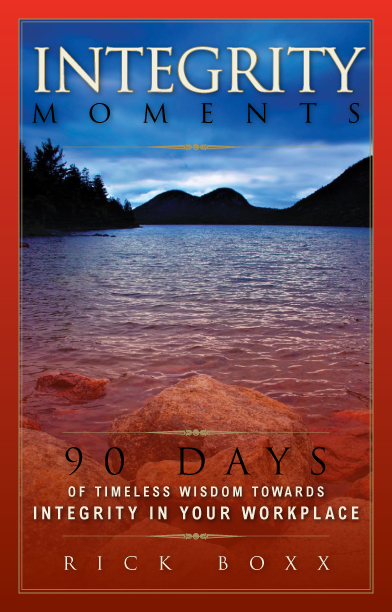 Integrity Moments Devotional
Start your day with Rick Boxx' devotional thoughts for the workplace, complete with biblical insights and thought provoking questions. 90 days of inspiration will lead you on a journey of encouragement as you walk out your work in a manner pleasing to God.
For more biblical teaching and resources from Rick Boxx and the Integrity Resource Center please visit integrityresource.org.