A Boastful Beating
by Rick Boxx
July 23, 2010
In 6th grade I desperately wanted to impress the girls next door. It seemed like the perfect opportunity presented itself when my softball team defeated the opposing team. I thought boasting about my pitching, and our victory, might impress these young ladies.
Instead, I learned that they were sweet on the pitcher of the other team. The next day, after school, the other players were waiting for me. My boasting cost me quite a beating.
James 3:5 teaches, "The tongue is a small part of the body, but it makes great boasts. Consider what a great forest is set on fire by a small spark."
In our competitive business world it's easy to want to impress others with boasting about our victories. Remember, however, that it comes with great risks.
To receive our popular "10 Biblical Business Principles" bookmark FREE, email admin@integrityresource.org
Contact Rick Boxx at www.integritymoments.org.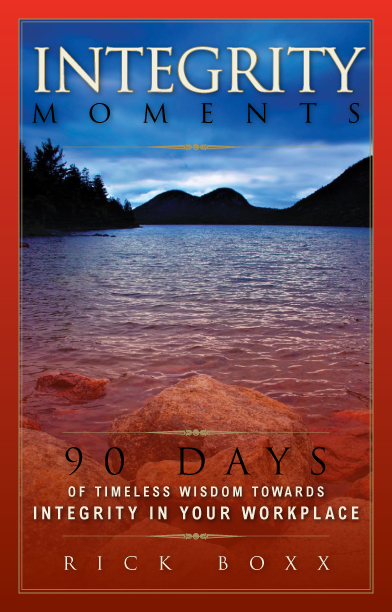 Integrity Moments Devotional
Start your day with Rick Boxx' devotional thoughts for the workplace, complete with biblical insights and thought provoking questions. 90 days of inspiration will lead you on a journey of encouragement as you walk out your work in a manner pleasing to God.
For more biblical teaching and resources from Rick Boxx and the Integrity Resource Center please visit integrityresource.org.