Quick to Listen
by Rick Boxx
July 26, 2010
The Edelman Trust Barometer, a global opinion survey, revealed that trust in U.S. businesses rose in the recent survey, a surprising 18%. The authors of this report speculated on the reasons for this increase. One of the explanations noted was their belief that Corporate America has a growing trend towards listening better to stakeholders.
It's easy to make decisions in a vacuum, assuming you know the answers. Yet, when we involve others, and listen sincerely to their concerns and insights, it has an amazing impact on how much they trust us.
James taught in James 1:19, "My dear brothers, take note of this: Everyone should be quick to listen, slow to speak and slow to become angry."
If you want to increase the trust others have in you, try listening.
To receive our popular "10 Biblical Business Principles" bookmark FREE, email admin@integrityresource.org
Contact Rick Boxx at www.integritymoments.org.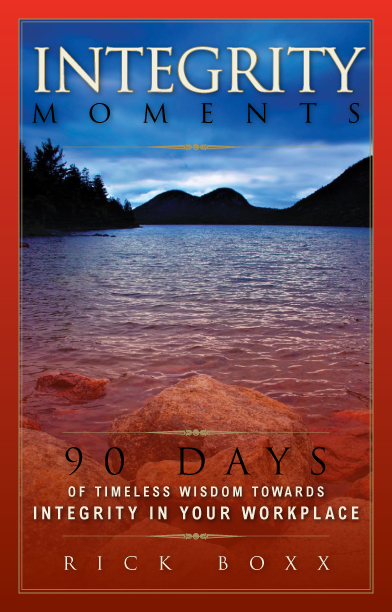 Integrity Moments Devotional
Start your day with Rick Boxx' devotional thoughts for the workplace, complete with biblical insights and thought provoking questions. 90 days of inspiration will lead you on a journey of encouragement as you walk out your work in a manner pleasing to God.
For more biblical teaching and resources from Rick Boxx and the Integrity Resource Center please visit integrityresource.org.