Cheap Travel
by Rick Boxx
July 27, 2010
A local investigation stumbled into a nationwide black market for airline tickets that resulted in over 3 dozen people being indicted. A Kansas City Star article detailed the scheme that resulted in over $20 million in losses and involved stolen credit cards.
Many participants in the scheme received cheap plane tickets in exchange for obtaining and providing stolen credit cards to the travel agents. The travel agents profited by being paid twice, once by the stolen credit card and once by the traveler.
Zechariah 8:17 teaches, "Do not plot evil against your neighbor, and do not love to swear falsely. I hate all this," declares the Lord."
Cheap travel allegedly lured many participants to plot evil against others. The total cost of their travel will now likely include time in prison
To receive our popular "10 Biblical Business Principles" bookmark FREE, email admin@integrityresource.org
Contact Rick Boxx at www.integritymoments.org.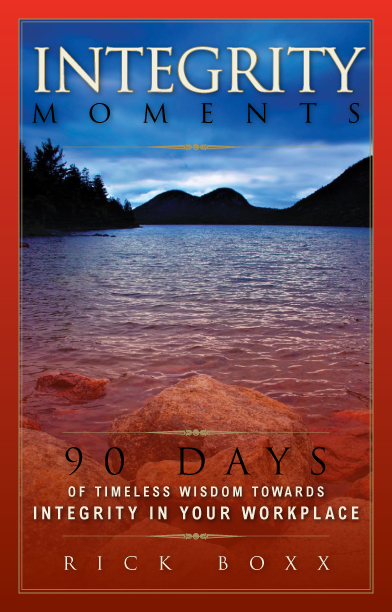 Integrity Moments Devotional
Start your day with Rick Boxx' devotional thoughts for the workplace, complete with biblical insights and thought provoking questions. 90 days of inspiration will lead you on a journey of encouragement as you walk out your work in a manner pleasing to God.
For more biblical teaching and resources from Rick Boxx and the Integrity Resource Center please visit integrityresource.org.