An Unquenchable Desire
By: Rick Boxx
July 28, 2010
A massive Medicare Fraud bust resulted in 94 people being charged with fraud totaling $251 million. Doctors and patients alike were involved. Many of these charges revealed a level of arrogance and brazenness that is hard to fathom.
One patient allegedly sold access to her Medicare number resulting in almost 4,000 claims being filed for just one patient. A prudent person would stop long before 4,000 acts of fraud, if nothing else, to avoid the improbable odds of going undetected. Yet this person continued her pursuit of more money.
King Solomon noted in Ecclesiastes 5:10, "Whoever loves money never has money enough: whoever loves wealth is never satisfied with his income. This too is meaningless."
If money's become a temptation for you, remember riches can become an unquenchable desire.
To receive our popular "10 Biblical Business Principles" bookmark FREE, email admin@integrityresource.org
Contact Rick Boxx at www.integritymoments.org.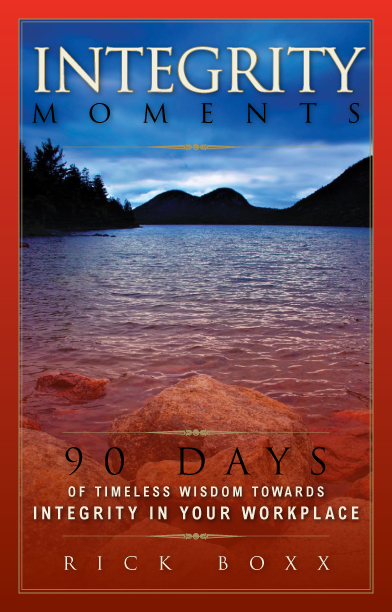 Integrity Moments Devotional
Start your day with Rick Boxx' devotional thoughts for the workplace, complete with biblical insights and thought provoking questions. 90 days of inspiration will lead you on a journey of encouragement as you walk out your work in a manner pleasing to God.
For more biblical teaching and resources from Rick Boxx and the Integrity Resource Center please visit integrityresource.org.