Sincere Praise or Empty Flattery
By: Rick Boxx
July 28, 2015
A former boss was great at singing my praises to others when I was with him, and I "bought it" for awhile. Then I began seeing that my boss praised almost everyone when they were present, but when they weren't present he was quick to criticize them.
It became apparent that it wasn't praise he was delivering, but instead empty flattery. This boss used flattery to try to win friends, even though they were typically empty words.
In Jude 1, the author, discussing ungodly sinners, wrote, "These people are grumblers and faultfinders; they follow their own evil desires; they boast about themselves and flatter others for their own advantage."
If you're prone to delivering flattery instead of sincere praise, examine your motives. If you can't say something nice sincerely, say nothing at all.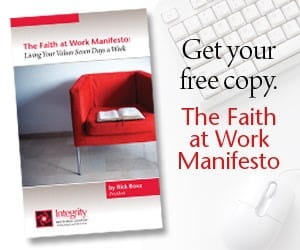 Learn more about Rick Boxx and Integrity Resource Center