A Fading Legacy
By: Rick Boxx
July 29, 2010
Tom Block resigned from the board of H&R Block due to concerns about the direction of the business. Mr. Block's departure, according to The Kansas City Star, leaves H&R Block void of any representation from the founder's family.
Tom, co-founder Henry Block's son, expressed his wish that his 88 year old father might see his previous company return to greatness. It must grieve Tom and his father to see H&R Block struggling.
In Ecclesiastes 2:21 King Solomon wrote, "For a man may do his work with wisdom, knowledge and skill, and then he must leave all he owns to someone who has not worked for it. This too is meaningless and a great misfortune."
Your business or job will not be yours forever. Hold on to it loosely.
To receive our popular "10 Biblical Business Principles" bookmark FREE, email admin@integrityresource.org
Contact Rick Boxx at www.integritymoments.org.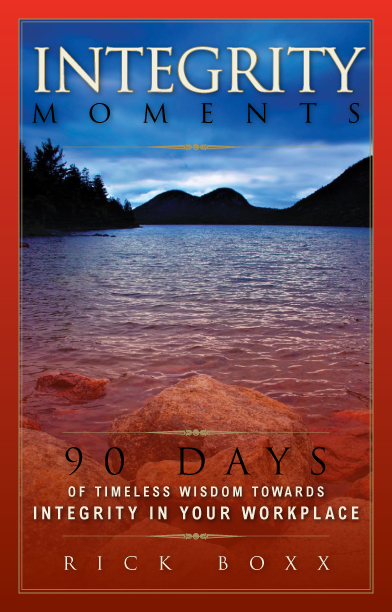 Integrity Moments Devotional
Start your day with Rick Boxx' devotional thoughts for the workplace, complete with biblical insights and thought provoking questions. 90 days of inspiration will lead you on a journey of encouragement as you walk out your work in a manner pleasing to God.
For more biblical teaching and resources from Rick Boxx and the Integrity Resource Center please visit integrityresource.org.