Power of Prayer
By: Rick Boxx
July 29, 2014
Most businesses pursue ways to differentiate themselves, but when I was given a Trinity Reprographics business card I noticed something unique. On the card it listed their printing services and digital offerings, but the last one listed was Prayer.
Trinity views prayer as a service they can offer their local community, and they take it seriously. They have prayer warriors who regularly commit to pray for the requests that come into the business.
Trinity also launched a ministry to business owners called Tentmakers that has grown to several chapters nationwide. Trinity has fostered a community that models Acts 2:42, They devoted themselves to the apostles teaching and to fellowship, to the breaking of bread and to prayer.
Prayer has been foundational for Trinity and their community. Dont overlook the power of prayer.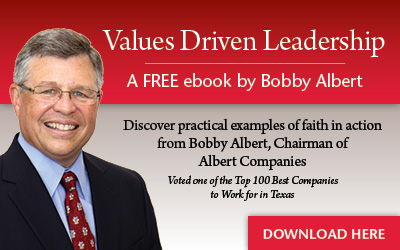 Learn more about Rick Boxx and Integrity Resource Center