Compassionate Creditors
By: Rick Boxx
July 30, 2010
According to the Wall Street Journal, one-third of business owners surveyed are planning on being more aggressive in collecting the money owed to them. Hopefully they will remember to balance it with compassion.
Although we need to collect monies owed to us, God knew that at times His people needed some boundaries.
In Exodus 22:26-27 God warned the Israelites, "If you take your neighbor's cloak as a pledge, return it to him by sunset, because his cloak is the only covering he has for his body. What else will he sleep in? When he cries out to me, I will hear, for I am compassionate."
God is just, so He does wish for you to collect what's owed, but He also desires you to show respect and compassion to the poor.
To receive our popular "10 Biblical Business Principles" bookmark FREE, email admin@integrityresource.org
Contact Rick Boxx at www.integritymoments.org.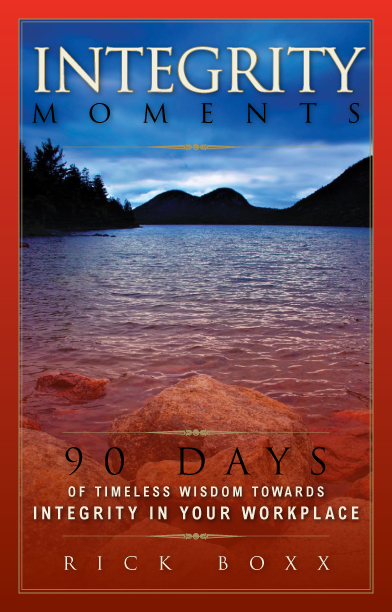 Integrity Moments Devotional
Start your day with Rick Boxx' devotional thoughts for the workplace, complete with biblical insights and thought provoking questions. 90 days of inspiration will lead you on a journey of encouragement as you walk out your work in a manner pleasing to God.
For more biblical teaching and resources from Rick Boxx and the Integrity Resource Center please visit integrityresource.org.