A City on a Hill
By Rick Boxx
July 5, 2010
When I visit Branson I marvel at the boldness of many retail establishments. Whether it's a motel, a show, a restaurant, or Silver Dollar City it seems the Gospel is always front and center.
Sometimes it's subtle, other times it's wrapped around patriotism, yet many businesses clearly share their faith with their customers. This would be considered taboo in most places, yet this community touches millions each year and rather than run customers off, it seems to attract those looking for a family friendly atmosphere.
Jesus said in Matthew 5:14, "You are the light of the world. A city set on a hill cannot be hidden."
Nestled in the Ozark Mountains, it seems appropriate that Branson is a city on a hill in more ways than one.
To receive a free copy of our FIRE self assessment to see how you are doing at shining the light of Christ in your workplace email mailto:admin@integrityresource.org
Contact Rick Boxx at www.integritymoments.org.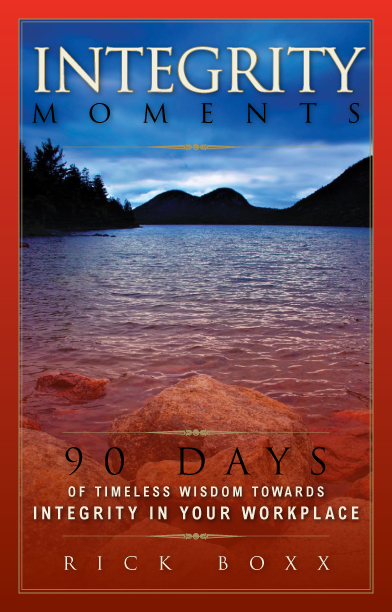 Integrity Moments Devotional
Start your day with Rick Boxx' devotional thoughts for the workplace, complete with biblical insights and thought provoking questions. 90 days of inspiration will lead you on a journey of encouragement as you walk out your work in a manner pleasing to God.
For more biblical teaching and resources from Rick Boxx and the Integrity Resource Center please visit integrityresource.org.