Compassionate Chaplains
by Rick Boxx
July 6, 2010
Based on a 2008 survey by the Barna Group, 74% of Americans say faith is becoming more important in their lives. According to an article in the Wall Street Journal, Corporate America is picking up on this theme, and many are addressing it, by hiring workplace chaplains.
The article mentioned that Tyson Foods now employs 120 chaplains, while many other businesses outsource this service to organizations like Marketplace Chaplains and Corporate Chaplains of America. These chaplains compassionately serve many people in the workplace; guiding them through weddings, funerals, sickness, and financial challenges.
The Apostle Paul challenged us in Colossians 3:12, "Therefore, as God's chosen people, holy and dearly loved, clothe yourselves with compassion, kindness, humility, gentleness and patience."
Let's applaud these loving leaders who are committing resources to minister to their staff.
To receive a free copy of our FIRE self assessment to see how you are doing at shining the light of Christ in your workplace email admin@integrityresource.org Contact Rick Boxx at www.integritymoments.org.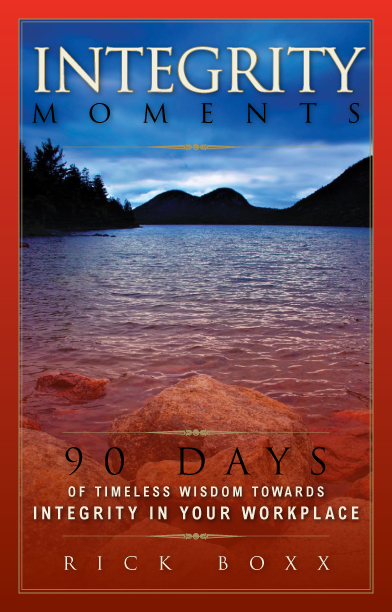 Integrity Moments Devotional
Start your day with Rick Boxx' devotional thoughts for the workplace, complete with biblical insights and thought provoking questions. 90 days of inspiration will lead you on a journey of encouragement as you walk out your work in a manner pleasing to God.
For more biblical teaching and resources from Rick Boxx and the Integrity Resource Center please visit integrityresource.org.