From the Cave to the City
by Rick Boxx
July 7, 2010
Silver Dollar City celebrates its 50th anniversary this year. My wife and I were recently exposed to the history of this Branson landmark. The Herschend's didn't begin with a dream of starting a theme park; instead, they desired to showcase "Marvel Cave."
They soon realized, however, that while people waited to see the cave they needed something to keep them busy. They constructed a small 1880s era city, complete with actors and entertaining activities. This portion of their business took off, far exceeding their core business.
Proverbs 20:24 reminds us that, "A man's steps are directed by the Lord. How then can anyone understand his own way?"
God values our planning, but we need to hold on to our plans loosely, so that He can direct our steps.
To receive a free copy of our FIRE self assessment to see how you are doing at shining the light of Christ in your workplace email admin@integrityresource.org
Contact Rick Boxx at www.integritymoments.org.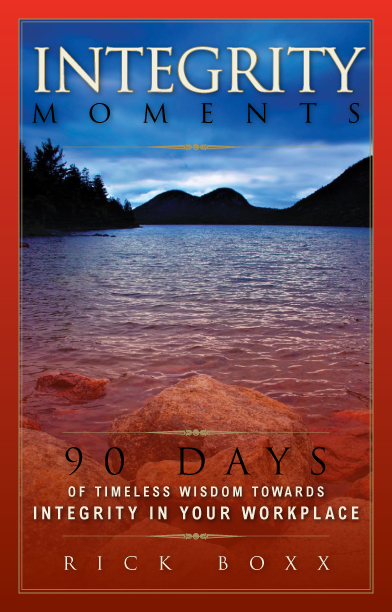 Integrity Moments Devotional
Start your day with Rick Boxx' devotional thoughts for the workplace, complete with biblical insights and thought provoking questions. 90 days of inspiration will lead you on a journey of encouragement as you walk out your work in a manner pleasing to God.
For more biblical teaching and resources from Rick Boxx and the Integrity Resource Center please visit integrityresource.org.