A Refuge from the Reckless
by Rick Boxx
July 8, 2010
Although I'm not very observant about what hangs on the walls, I did notice a sign in the restroom at "WhiteWater," a water park in Branson. The sign proclaimed something like, "No cameras, or phones with camera capabilities, are allowed in the dressing room."
We have come to a place where we have to guard against misuse of technology. "Sexting" has become prevalent enough that savvy businesses realize that danger is ahead if we don't address the problem upfront.
Proverbs 22:3 teaches, "A prudent man sees danger and takes refuge, but the simple keep going and suffer for it."
As a steward over your workplace, don't forget about the importance of avoiding potential danger. Implementing practices and policies can provide needed refuge against technology in the hands of reckless people.
To receive a free copy of our FIRE self assessment to see how you are doing at shining the light of Christ in your workplace email admin@integrityresource.org
Contact Rick Boxx at www.integritymoments.org.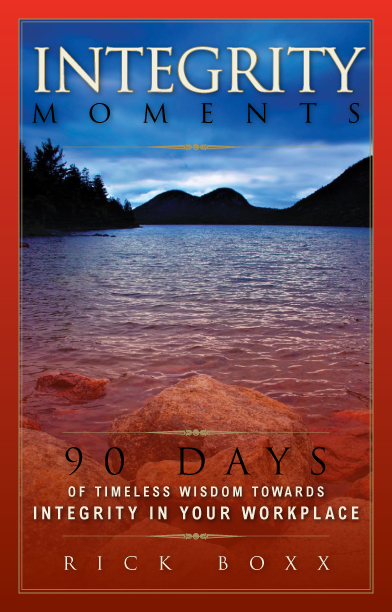 Integrity Moments Devotional
Start your day with Rick Boxx' devotional thoughts for the workplace, complete with biblical insights and thought provoking questions. 90 days of inspiration will lead you on a journey of encouragement as you walk out your work in a manner pleasing to God.
For more biblical teaching and resources from Rick Boxx and the Integrity Resource Center please visit integrityresource.org.