A Shepherds Heart
By: Rick Boxx
July 9, 2013
A doctor was wrestling with an important decision while participating in our "FIRE in the Workplace" study. His practice was suffering due to an extra assistant he had hired sooner than he probably should have.
He was trying to decide whether to keep her or take a pay cut personally. He believed this person was the right person long-term, but keeping her was a sacrifice to him personally.
The FIRE study helped him consider the concept of being a "shepherd" to his staff. He concluded that he should take less pay for awhile to provide for this employee.
In Ezekiel 34:15 God said, "I will feed My flock and I will lead them to rest,"
A leader with a servant's heart looks out for others and shepherds their flock well.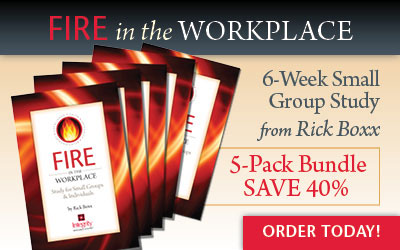 Contact Rick Boxx at www.integritymoments.org, and to learn more about Integrity Resource Center go to integrityresource.org.