To God Be the Glory
by Rick Boxx
June 10, 2010
Steve Jobs' recent stand against pornography on Apple's IPhones brings an interesting philosophical debate. For decades, Milton Friedman, a famous economist, proclaimed that the only purpose of a corporation was profit, pushing aside any social responsibility. Mr. Jobs in essence shunned that philosophy putting company profits second to his belief that Apple has a social responsibility to provide morally safe product.
How does that stack up biblically? The Apostle Paul wrote in 1 Corinthians 10:31-32, "So whether you eat or drink or whatever you do, do it all for the glory of God. Do not cause anyone to stumble, whether Jews, Greeks or the church of God."
Profits are necessary, but for those who are serious about obeying God's commands we should do everything for God's glory.
For more resources to help with your workplace journey visit www.integritymoments.org.
Contact Rick Boxx at www.integritymoments.org.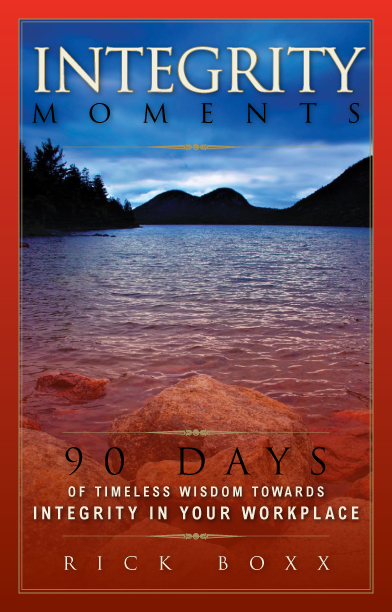 Integrity Moments Devotional
Start your day with Rick Boxx' devotional thoughts for the workplace, complete with biblical insights and thought provoking questions. 90 days of inspiration will lead you on a journey of encouragement as you walk out your work in a manner pleasing to God.
For more biblical teaching and resources from Rick Boxx and the Integrity Resource Center please visit integrityresource.org.