Hedge Fund Heroes
by Rick Boxx
June 11, 2010
Bonnie Hoxie, an executive assistant for the Walt Disney Co., and her boyfriend, allegedly decided to use inside information available to them to make some extra money. According to the Wall Street Journal, they sent a letter to dozens of investment companies offering Disney's quarterly earnings report before its release.
Ms. Hoxie's plan was foiled because several hedge funds reported her scheme to the Securities Exchange Commission. It was encouraging to learn that instead of letting greed drive their decisions these hedge funds did the right thing.
In Luke 12:15 Jesus said, "Watch out! Be on your guard against all kinds of greed; a man's life does not consist in the abundance of his possessions."
Isn't it refreshing to know that Wall Street still has some who are on guard against greed?
For more resources to help with your workplace journey visit www.integritymoments.org.
Contact Rick Boxx at www.integritymoments.org.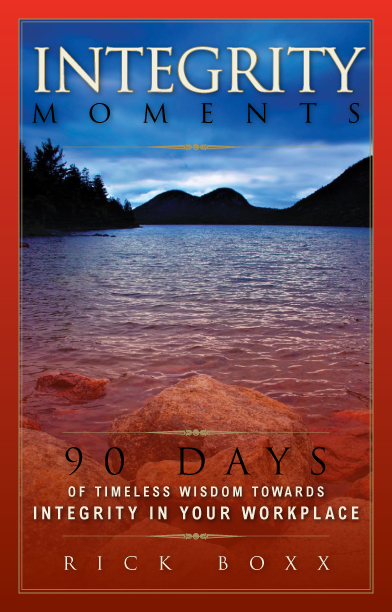 Integrity Moments Devotional
Start your day with Rick Boxx' devotional thoughts for the workplace, complete with biblical insights and thought provoking questions. 90 days of inspiration will lead you on a journey of encouragement as you walk out your work in a manner pleasing to God.
For more biblical teaching and resources from Rick Boxx and the Integrity Resource Center please visit integrityresource.org.