Fruitful Remorse
by Rick Boxx
June 14, 2010
Many are sorry for their past, but few show signs of sorrow. Lewis Ranieri is different. Mr. Ranieri, according to the Parade Magazine, pioneered the mortgage debt market. His creative Wall Street products were recklessly used, perpetuating the housing crisis.
Reflecting on the many lives he negatively affected he said, "I used to feel proud of my role. But I don't feel that way anymore." He decided to do something about it. He now buys distressed mortgages and then works with homeowners to get them back on track. Seven out of ten families they have worked with have been able to retain their home.
John the Baptist warned Pharisees in Matthew 3:8 saying, "Produce fruit in keeping with repentance."
If you've harmed others in the past, consider proving your remorse, with action.
For more resources to help with your workplace journey visit www.integritymoments.org.
Contact Rick Boxx at www.integritymoments.org.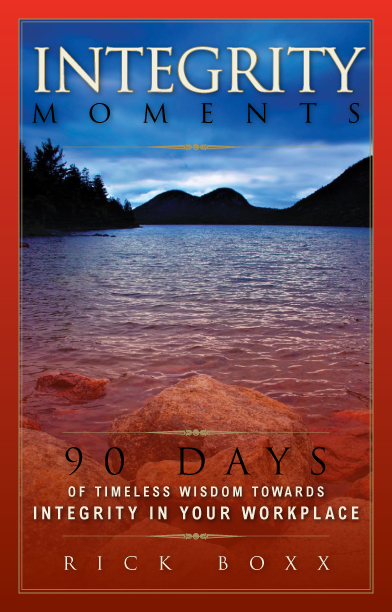 Integrity Moments Devotional
Start your day with Rick Boxx' devotional thoughts for the workplace, complete with biblical insights and thought provoking questions. 90 days of inspiration will lead you on a journey of encouragement as you walk out your work in a manner pleasing to God.
For more biblical teaching and resources from Rick Boxx and the Integrity Resource Center please visit integrityresource.org.