Purveyors of Truth
by Rick Boxx
June 15, 2010
The Wall Street Journal highlighted research that revealed the percentage of children who will lie increases dramatically until 15 years old, then after that the rate begins dropping. The article mentions that regardless of your age our reasons for lying are mostly the same: to get out of trouble, for personal gain and to make ourselves look better. Each of these three relate to selfish gain.
When we are more concerned about our own interests rather than God's we are all susceptible to lying.
Psalm 119:36 teaches, "Turn my heart toward your statutes and not toward selfish gain."
If we focus on obeying God's commands and pleasing an audience of one, rather than pleasing others or chasing selfish gain, we will be purveyors of truth, rather than lies.
For more resources to help with your workplace journey visit www.integritymoments.org.
Contact Rick Boxx at www.integritymoments.org.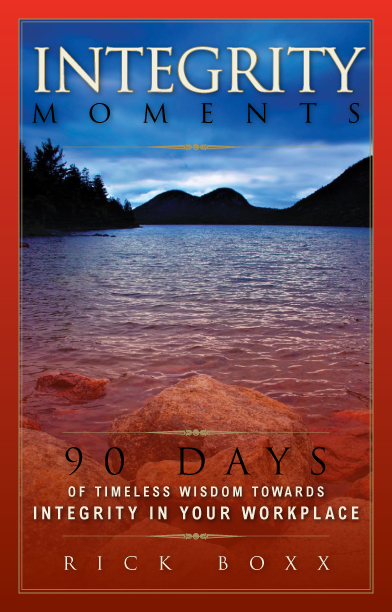 Integrity Moments Devotional
Start your day with Rick Boxx' devotional thoughts for the workplace, complete with biblical insights and thought provoking questions. 90 days of inspiration will lead you on a journey of encouragement as you walk out your work in a manner pleasing to God.
For more biblical teaching and resources from Rick Boxx and the Integrity Resource Center please visit integrityresource.org.