The Least of These
by Rick Boxx
June 16, 2010
As parents of a recent high school graduate with autism, my wife and I are faced with the challenge of discovering my son's gifts and how they can be valuable to both him and to the workforce. Although it comes with challenges for an employer, when people with special needs are in the workplace, I've seen it create more patience and compassion in others.
In Matthew 25:40 Jesus asked us to care for others when he said, "I tell you the truth, whatever you did for one of the least of these brothers of mine, you did for me."
Although businesses need to be profitable, if you have opportunity to hire those with special needs, before dismissing the idea, consider the short term and eternal benefits.
For more resources to help with your workplace journey visit www.integritymoments.org.
Contact Rick Boxx at www.integritymoments.org.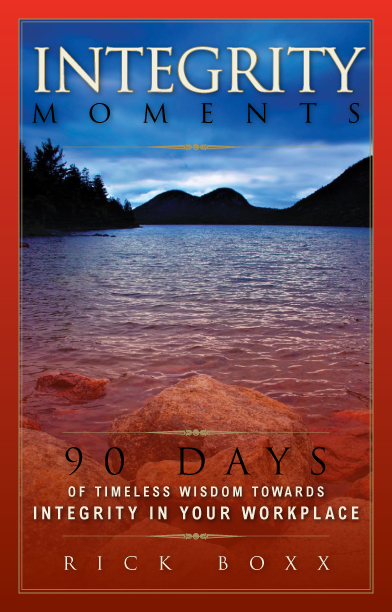 Integrity Moments Devotional
Start your day with Rick Boxx' devotional thoughts for the workplace, complete with biblical insights and thought provoking questions. 90 days of inspiration will lead you on a journey of encouragement as you walk out your work in a manner pleasing to God.
For more biblical teaching and resources from Rick Boxx and the Integrity Resource Center please visit integrityresource.org.