The Pinky Swear
By: Rick Boxx
June 19, 2013
Often times, my wife, Kathy, will share a secret with one, or both, of our daughters. When she does, Kathy will ask them to promise not to share the secret with anyone, she then seals it with a "pinky swear."
Somehow, Kathy thinks this ritual of locking pinky fingers will make the girl's promise more enforceable. Another consideration, however, should be to whom are you making the vow.
Numbers 30:2 teaches, "If a man makes a vow to the LORD, or takes an oath to bind himself with a binding obligation, he shall not violate his word; he shall do according to all that proceeds out of his mouth."
When we make a vow in business, we need to remember we're actually making the vow to God Himself.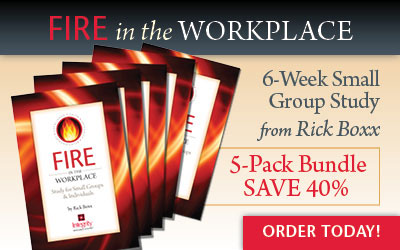 Contact Rick Boxx at www.integritymoments.org, and to learn more about Integrity Resource Center go to integrityresource.org.