Crisis Management
by Rick Boxx
June 22, 2010
At 6:30 am I stopped for some gas. Two blocks later my car stalled and died. All around me were cars stranded along the road. We soon learned our tanks had mistakenly been filled with water.
After waiting on a tow truck, filing an accident report, inconveniencing a friend, and learning about the $1,100 repair bill, I was ready for battle. When I reached the district manager of the gas station I expected excuses and a fight to get my car fixed. Instead this gracious man accepted responsibility and only seemed concerned with helping me.
Proverbs 14:9 teaches, "Fools mock at making amends for sin, but goodwill is found among the upright."
Character is most evident during a crisis. When faced with legitimate customer complaints remember to make amends and pursue goodwill.
To receive a free copy of our FIRE self assessment to see how you are doing at shining the light of Christ in your workplace email admin@integrityresource.org.
Contact Rick Boxx at www.integritymoments.org.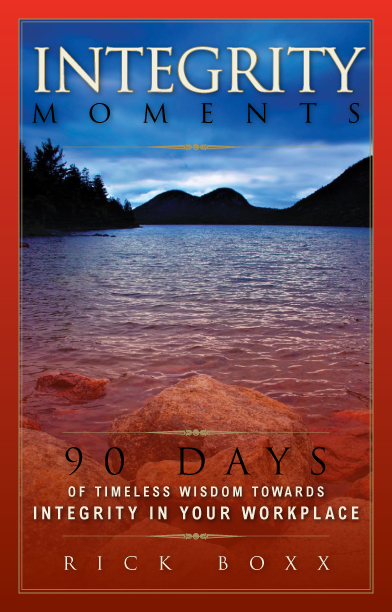 Integrity Moments Devotional
Start your day with Rick Boxx' devotional thoughts for the workplace, complete with biblical insights and thought provoking questions. 90 days of inspiration will lead you on a journey of encouragement as you walk out your work in a manner pleasing to God.
For more biblical teaching and resources from Rick Boxx and the Integrity Resource Center please visit integrityresource.org.