Small Business Stewardship
By: Rick Boxx
June 24, 2015
When I was a banker I worked with hundreds of small businesses, most of whom never had a budget for their business. They sometimes pulled together projections if they were asking for a loan, but they rarely used them for comparison purposes later.
Although a budget is simply a tool to help you compare your original expectations to your actual results, it can be a valuable tool. Without a budget it becomes too easy to spend excess cash flow on items that may not be mission critical to your organization.
Proverbs 27 teaches, "Know well the condition of your flocks, And pay attention to your herds; For riches are not forever, Nor does a crown endure to all generations."
If you lead a small business, consider staying on track by using a budget.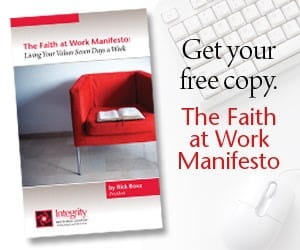 Learn more about Rick Boxx and Integrity Resource Center