Dangerous Alliances
by Rick Boxx
June 25, 2010
Lucy had a new product and a need for significant cash. Some investors tempted her with funding, but she feared partnering with people who don't share her faith and her passion for generosity.
After prayer and counsel she's now exploring a new option that has greater possibilities and still allows her to walk out her faith.
In 2 Chronicles 20 King Jehoshaphat partnered with a king who didn't share his faith. In verse 37 God proclaimed, "Because you have made an alliance with Ahaziah, the Lord will destroy what you have made. The ships were wrecked and were not able to set sail to trade."
I speak regularly to business people who have had their "ships wrecked" by being unequally yoked. If faced with a similar choice, pray for God's solution.
To receive a free copy of our FIRE self assessment to see how you are doing at shining the light of Christ in your workplace email admin@integrityresource.org.
Contact Rick Boxx at www.integritymoments.org.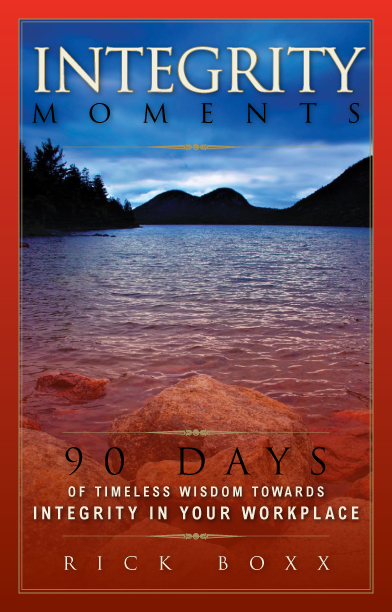 Integrity Moments Devotional
Start your day with Rick Boxx' devotional thoughts for the workplace, complete with biblical insights and thought provoking questions. 90 days of inspiration will lead you on a journey of encouragement as you walk out your work in a manner pleasing to God.
For more biblical teaching and resources from Rick Boxx and the Integrity Resource Center please visit integrityresource.org.