Corporate Generosity
by Rick Boxx
June 28, 2010
While giving declined overall in 2009, according to the recent Giving USA Foundation report, corporate giving increased 5.5%. Although the report couldn't account for all the increase, they did note that many corporations increased their in-kind donations.
In-kind donations simply mean that these businesses provide goods or services rather than donating cash. Either way, in the midst of a gloomy economy, businesses across the board stepped up their generosity. This may be a good indicator of the increased generous spirit of our corporate leaders.
Hebrews 13:16 teaches, "Do not forget to do good and to share with others, for with such sacrifices God is pleased."
Kudos to our corporate leaders who stepped up to help others at a time when many of them felt they needed help themselves. God appreciates your sacrifices.
To receive a free copy of our FIRE self assessment to see how you are doing at shining the light of Christ in your workplace email admin@integrityresource.org. Contact Rick Boxx at www.integritymoments.org.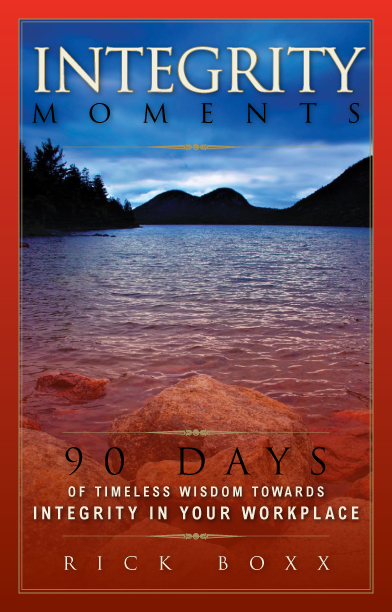 Integrity Moments Devotional
Start your day with Rick Boxx' devotional thoughts for the workplace, complete with biblical insights and thought provoking questions. 90 days of inspiration will lead you on a journey of encouragement as you walk out your work in a manner pleasing to God.
For more biblical teaching and resources from Rick Boxx and the Integrity Resource Center please visit integrityresource.org.