Wandering towards Wickedness
By Rick Boxx
June 29, 2010
The Hereford House restaurant is well known for its steaks in Kansas City. That's why it made front page news when Rod Anderson, general manager and part owner, was charged with arson of the original Hereford House location, which burned down almost two years ago.
The Kansas City Star pointed to Mr. Anderson's financial pressures as a possible motive. Some of Mr. Anderson's acquaintances expressed doubt of his guilt. Time will tell, but any one of us may stray from the straight path.
Peter wrote about such people in 2 Peter 2:15, "They have left the straight way and wandered off to follow the way of Balaam, son of Beor, who loved the wages of wickedness."
Many, like Balaam, get tempted to take a wicked path in the pursuit of money.
To receive a free copy of our FIRE self assessment to see how you are doing at shining the light of Christ in your workplace email admin@integrityresource.org
Contact Rick Boxx at www.integritymoments.org.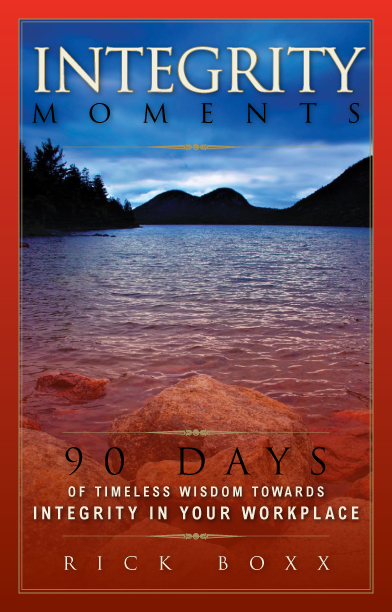 Integrity Moments Devotional
Start your day with Rick Boxx' devotional thoughts for the workplace, complete with biblical insights and thought provoking questions. 90 days of inspiration will lead you on a journey of encouragement as you walk out your work in a manner pleasing to God.
For more biblical teaching and resources from Rick Boxx and the Integrity Resource Center please visit integrityresource.org.