Double Honor
by Rick Boxx
June 3, 2010
According to the Wall Street Journal, because of lower giving during the recession, many pastors are finding themselves unemployed. Since churches are not required to pay unemployment taxes, and because many churches delay addressing financial issues, some pastors get dismissed with very little severance.
The church should be a model of virtue and generosity, especially with its pastors. 1Timothy 5:17-18 teaches, "The elders who direct the affairs of the church well are worthy of double honor, especially those whose work is preaching and teaching. For the Scripture say, 'Do not muzzle the ox while it is treading out the grain.' And 'The worker deserves his wages.'"
If you're in church leadership, remember the way you handle financial trials is a reflection on the church, maybe as much as your teaching.
For encouragement and resources for your journey of being a godly leader in your workplace, visit www.integritymoments.org.
Contact Rick Boxx at www.integritymoments.org.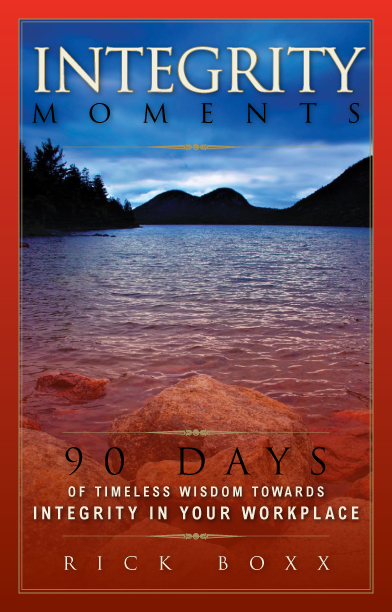 Integrity Moments Devotional
Start your day with Rick Boxx' devotional thoughts for the workplace, complete with biblical insights and thought provoking questions. 90 days of inspiration will lead you on a journey of encouragement as you walk out your work in a manner pleasing to God.
For more biblical teaching and resources from Rick Boxx and the Integrity Resource Center please visit integrityresource.org.