Going Public
By: Rick Boxx
June 4, 2012
On March 14th, Greg Smith, a former Wall Street executive, submitted his resignation to Goldman Sachs and published a letter in the New York Times explaining his reasons. He publicly blasted Goldman's culture and their lack of concern for their customers' best interests.
Although I don't know if Mr. Smith had conversations with his bosses prior to his letter, there is a preferred way to handle conflict.
Jesus taught in Matthew 18:15, "If your brother sins against you, go and show him his fault, just between the two of you. If he listens to you, you have won your brother over."
Although this directive was meant for Christians, the principle is helpful to all. If you have an issue with someone, give them a chance to fix it, before going public.
Dina Dwyer-Owens' Live R.I.C.H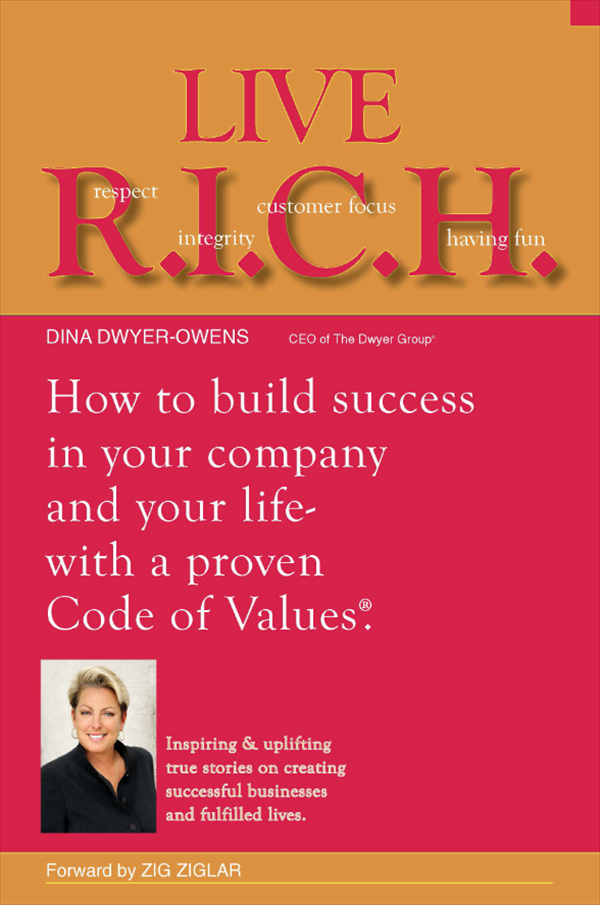 How can a company with more than 1,600 locations worldwide and nearly a 400 percent growth rate maintain a close corporate culture and a family business atmosphere? The key is an unshakeable corporate Code of Values®. Purchase here.
"How well are you modeling Faith, Integrity, Relationships, and Excellence in your work? Find out by taking Integrity Resource Center's free FIRE Assessment!"
Contact Rick Boxx at www.integritymoments.org, and to learn more about Integrity Resource Center go to integrityresource.org.