God's Ways
by Rick Boxx
June 7, 2010
An entrepreneur, I'll call Susan, located in Melbourne, Florida, called me for counsel. Later that day, Debbie, an accountant, called to discuss our free FIRE assessment. She was also from Melbourne.
I prayed for both, but for Debbie I felt led to pray that God would bring customers and other Christians into her life. Two callers from the same city seemed unusual.
Two days later Susan called again. This time I knew to mention Debbie and her accounting skills. Susan immediately said, "I need to hire an accountant. This must be a God thing. Give me Debbie's number please."
King David prayed in Psalm 25:4, "Show me your ways, O Lord, teach me your paths."
God's ways are definitely not our ways! May God show each of us His path.
For encouragement and resources for your journey of being a godly leader in your workplace, visit www.integritymoments.org.
Contact Rick Boxx at www.integritymoments.org.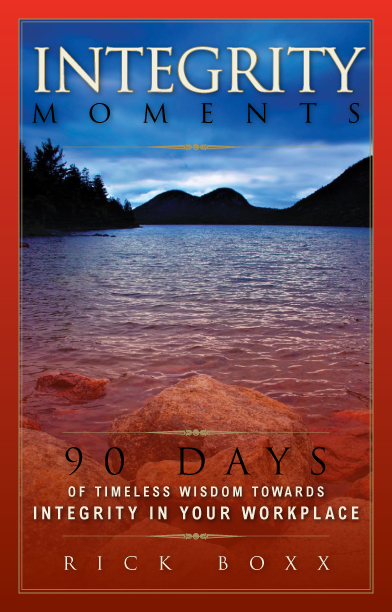 Integrity Moments Devotional
Start your day with Rick Boxx' devotional thoughts for the workplace, complete with biblical insights and thought provoking questions. 90 days of inspiration will lead you on a journey of encouragement as you walk out your work in a manner pleasing to God.
For more biblical teaching and resources from Rick Boxx and the Integrity Resource Center please visit integrityresource.org.