Unfocused Vision
By: Rick Boxx
March 27, 2014
Over the years I have met many young entrepreneurs with just one clear vision: to make lots of money. It leads many towards chasing new ideas, all in the pursuit of profits.
Businesses that succeed long-term are ones that realize that they are there to serve a specific need of their customer. When your business is customer-focused, and you clearly communicate that vision to staff, you're more likely to be profitable.
Proverbs 29:18 teaches, "Where there is no vision, the people are unrestrained, But happy is he who keeps the law."
Without a clear vision for your business, your staff will lack focus and become unrestrained from chasing profit. Communicating a clear vision, like Henry Ford's "a car for the multitudes," will provide the boundaries your staff needs to be successful.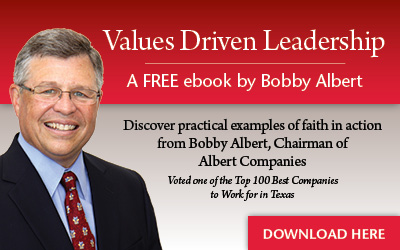 Learn more about Rick Boxx and Integrity Resource Center