Truth Tellers
By Rick Boxx
May 10, 2011
While researching the expansion of our daily radio program I was recommended to speak to Jay. He helps develop radio programs and refines them to be more effective. Jay's known as a "truth teller."
After listening to my radio spots, Jay bluntly shared his expert opinions with me. He didn't pull any punches, yet he somehow delivered hard truths with kindness.
Many people, especially those desiring to have you as a customer, will tell you what you want to hear, rather than the truth. I'm grateful for truth tellers like Jay. His recommendations will improve my radio program.
Proverbs 12:22 teaches, "The Lord detests lying lips, but he delights in men who are truthful."
Telling the truth, with love and kindness, is a quality needed in the marketplace.
To learn more about having Rick Boxx speak to your business or at your upcoming event visit www.integrityresource.org.
Do you desire to be a spiritual leader in your workplace? Regi Campbell tells you how in practical and effective ways in his book,
About My Father's Business
By Regi Campbell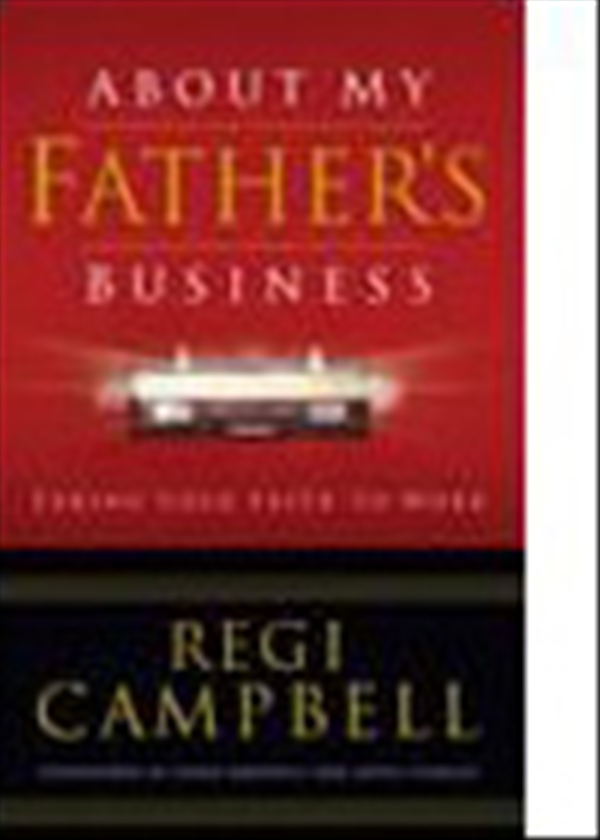 Buy this hardcover book today
For only $12!
Contact Rick Boxx at www.integritymoments.org, and to learn more about Integrity Resource Center go to integrityresource.org.